Could Singapore become the next global biotech hub?
By Jeff Cranmer, Executive Editor of BioCentury
Despite planting seeds for decades, Singapore has yet to blossom into a global hub for biotechs. A new wave of international biopharmas setting up shop in the country and an influx of sophisticated, global biotech investors could change that.
Since the 1990s, Singapore has positioned itself as a world-class manufacturing hub, and has sought to build the research and manufacturing infrastructure to establish the biomedical sector as a pillar of growth for the country. That strategy received a jolt in 2000 with the launch of the country's biomedical strategy, which established the R&D and biomanufacturing hub Biopolis, the Bio*One Capital fund to invest in domestic and overseas life sciences and biomanufacturing companies, and an initiative to attract scientists to Singapore as well as build talent locally.
In the ensuing years, many of the world's top pharma and medtechs have established manufacturing bases and regional headquarters there, attracted in part by the country's reputation as a safe port of entry to Asia. Meanwhile, deep[1]pocketed domestic investors such as EDBI, GIC and Temasek have continued to back life sciences companies at home and abroad.
Click on the image below to read full article.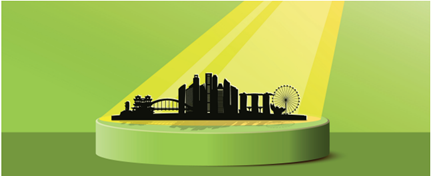 This article was first published in BioCentury and republished with permission. Permission required for reproduction.