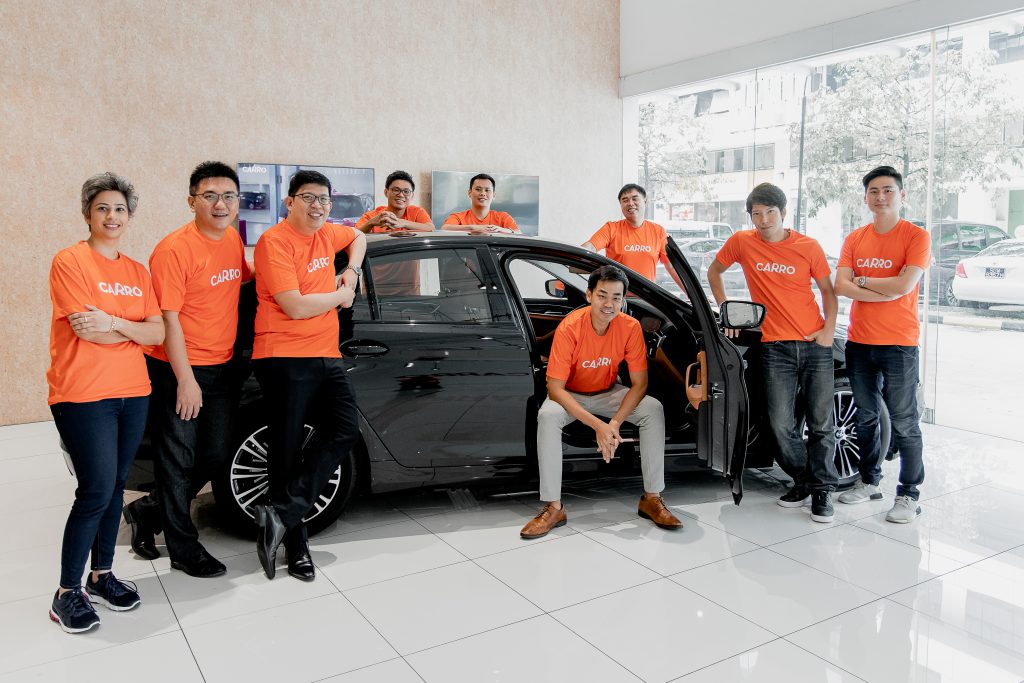 2020 was a watershed year for Southeast Asia's automotive sales. During the pandemic, more people considered buying personal vehicles as a safer option to get around. Concurrently, more consumers were interested in purchasing used vehicles as value-for-money options and doing so through online platforms. At the centre of this change is Carro – a Singapore-headquartered automotive marketplace using technology to transform the way people buy and own their cars.
Catering to the drastically increased take-up in online shopping, Carro launched Southeast Asia's first contactless car purchasing facility in Singapore that offers customers an end-to-end digital purchasing experience. However, the expensive nature of cars means that people still want to see them in-person before buying, which (until recently) could only be done offline. Carro helped bridge this gap by tapping into the growing popularity of social commerce by selling its first car via live-streaming – proving that Singaporeans were ready to make high-commitment, big-ticket purchases via social media, especially if respected peers and influencers are involved.
Yet, automotive sector transformation must go beyond sales; it must also improve consumers' experience with the often-burdensome car ownership process. Hence, Carro expanded its usage-based insurance facility as a more cost-effective way to pay for insurance. Using artificial intelligence (AI) and data science to analyse driver behaviour and distance travelled, the facility provides customised insurance policies and pricing that better reflect the way they drive – especially when considering the pandemic's movement restrictions.
Carro has extended its contactless purchasing facility to Indonesia and Thailand, in addition to integrating greater use of advanced technologies in Malaysia. For the region's buyers and sellers, organisations like Carro are showing how innovation can be adapted to today's challenges to provide people with seamless experiences – especially in an industry historically resistant to change.